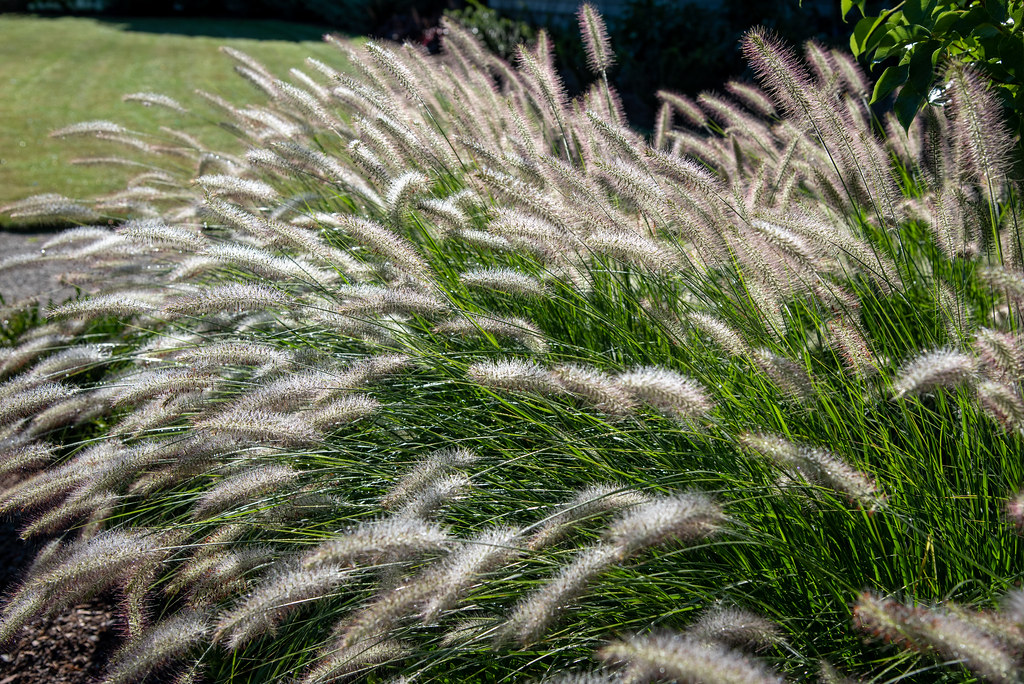 Landscape Design & Construction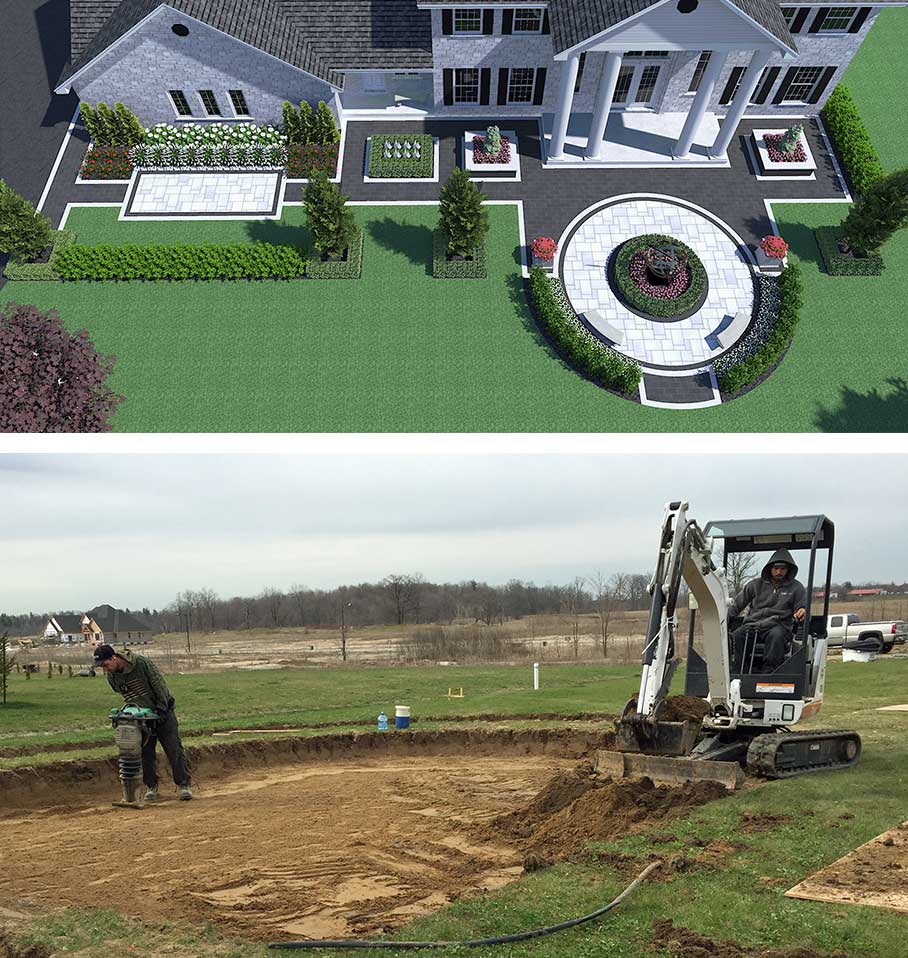 Design 
The first and most important step for any project. You wouldn't build a house without a set of plans, so why should your outdoor living space be any different?
We want you to experience your new landscape before construction begins. Our ability to produce detailed models allows us to communicate ideas to our clients in a way they can immediately appreciate.
Putting function first, our goal is to maximize the use of your space for comfort, flow & recreation based on your unique vision. Each design brings along a new set of challenges, and there could be 100 different ways to lay things out— let us help you find the best one.
Construction
It is our responsibility to exceed in all aspects of customer service, with a focus on bringing safety, luxury, and reliability to your outdoor space.
Once your dream landscape has been designed, our highly trained staff of skilled labourers take care of everything necessary to bring it to life. We pride ourselves on our quality of workmanship and take the time and precautions necessary to ensure every job is done right the first time.
IRRIGATION INSTALLATION & SERVICE
New Installs
Not only will you save time and money while adding value to your property, but an automatic sprinkler system also takes the work and worry out of watering.
Our certified technicians are well-versed in all things irrigation and will always come up with the most practical and efficient way to meet your watering needs.
We use Hunter products for all of our new installs, with their Wifi controllers that allow you to control your sprinkler system from anywhere! Click here for more info
Service
We always put our customers first, and due to overwhelming demand, we currently only service systems that we have installed ourselves.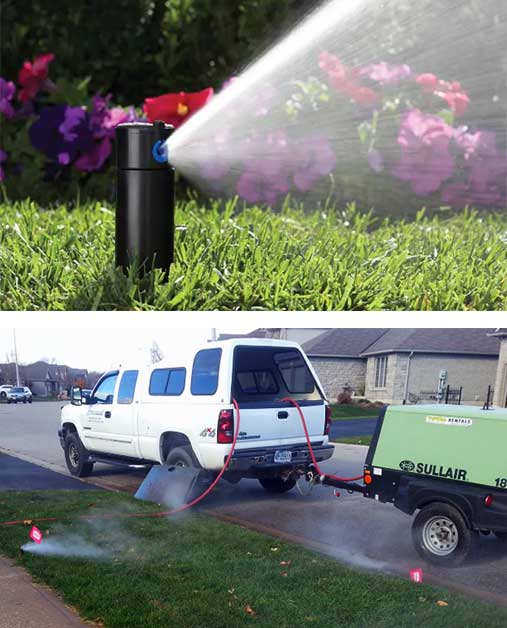 LET'S WORK TOGETHER
TO AWAKEN YOUR LANDSCAPE
Let's work together to awaken your landscape